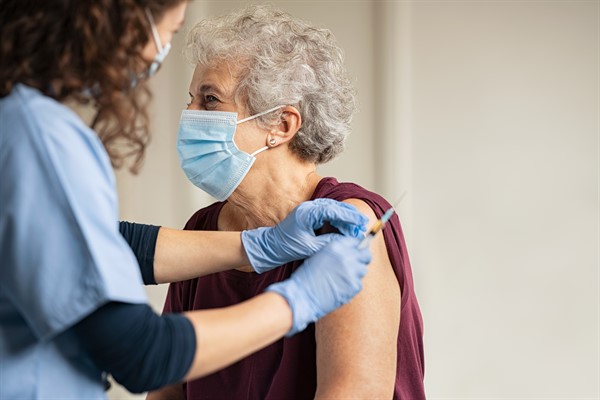 ​People with COVID-19 symptoms can get an NHS test and they are strongly encouraged to do so as soon as they have symptoms. The NHS Test and Trace service is for those who display symptoms of COVID-19 or who have been advised to take a test by a medical practitioner or public service - it should not be used on a 'just in case' basis.
Where a person does not have symptoms, they can be tested as part of community wide testing operated by the local authority. These tests are usually Lateral Flow Device (LFD tests) which are simple and quick to use but are not always as accurate as a PCR test. 
Details on which local authorities are offering testing can be found here. For more detail on this please contact your local authority.
Testing has also been extended to the workplace, where government-funded LFD tests for asymptomatic workers are available until 30 June 2021, however eligible employers needed to register for these by 12 April 2021.
Employers who are not eligible for the government funded tests may still wish to offer a test to workers in an attempt to prevent transmission within the workplace and may choose to fund a privately arranged test. In these cases employers should follow the latest guidance. If you are contemplating arranging your own testing for your employees, whether they have symptoms or not, you are strongly advised to read and follow all of the published guidance.
A campaign was launched by the Department of Health and Social Care at the beginning of April 2021 to encourage the public to get tested twice a week with a variety of options for obtaining free tests to take at home.
The important point to remember about testing is that it will only identify whether the individual has COVID-19 at the time the test was taken. It will not confirm whether they have had COVID-19 already and are now recovered, or whether they have any antibodies or immunity.
For further advice, NFU Employment Service members can contact our Employment Specialists on 0370 840 0234.


Click on a question to show its answer.