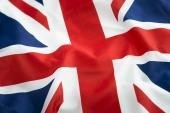 Employers will need to plan for the additional bank holiday on Friday 3 June, which is now only a week away.
Remember:
Workers do not have an automatic legal right to paid time off on a bank holiday
Entitlement to the additional days holiday will depend on the wording of the contract.
Check the contract:
| | |
| --- | --- |
| Contract wording | Entitlement to extra bank holiday |
| Entitled to all bank holidays | Yes |
| Entitled to the usual bank holidays | No |
| Entitled to 8 bank holidays | You will need to decide which 8 of the 9 bank holidays to pay |
| Specifies bank holidays to be taken | Only if 3 June 2022 stated |
| 28 days inclusive of all bank holidays | Yes, but it will be deducted from employee's annual leave entitlement |
| Silent on bank holidays | No |
Discretion
As a gesture of goodwill, you may have decided to give the additional day as paid leave regardless of the contract wording, to allow all your workers to join in the celebrations.
Further questions
NFU Employment Service members can speak to an employment adviser via our Helpline on 0370 840 0234.